Real Estate Law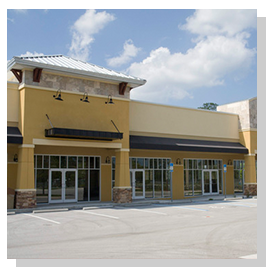 Our firm has successfully served local and national clients in real estate transactions, real estate development, and real estate-related litigation. We work hard with clients to help them evaluate the legal issues involved in real estate deals and, when necessary, to represent them and defend their rights in litigation and real estate disputes.
Services Offered
Representation of Commercial Developers and Property Managers
Negotiation, Drafting, and Review of Commercial Leases
Evaluation of Validity and Priority of Mortgages and Liens
Commercial Foreclosure and Lending Issues
Boundary Disputes
Title and Easement Issues
Condemnation and Eminent Domain
Defense of Real Estate Professionals against Errors and Omissions and Liability Claims
Subdivision/Zoning/Annexation/Site Development Plan Approvals
Mediation, Arbitration, and ADR Services in Cases Involving Real Estate Law
---
The materials and content provided on this website have been prepared by Hatch Law Firm, LLC for informational purposes only. The content and information on this site do not constitute legal advice. The transmission or receipt of information through this website does not create an attorney client relationship and you should not rely or act upon such information without first seeking professional legal counsel. This website may contain links to other websites. Hatch Law Firm, LLC is not responsible for the content and information presented on such sites and does not necessarily endorse, sponsor, or otherwise approve of the content presented at such sites.