History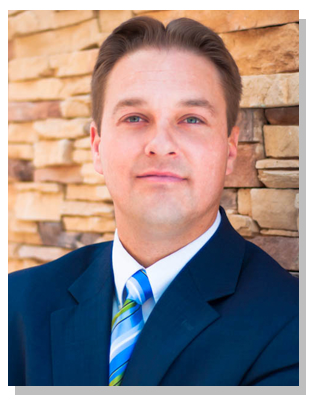 Jesse became a member attorney with the Hatch Law Firm in 2009. Prior to joining the Firm, Jesse worked in a prominent Albuquerque insurance defense law firm from 2005 until 2009. Jesse has experience representing clients in all of the Hatch Law Firm's practice areas, though his primary focuses are in business and commercial law, insurance defense litigation, and commercial real estate law. Jesse's practice includes both litigation and transactional work in these areas. He has successfully represented clients in New Mexico's state and federal courts, the 10th Circuit Court of Appeals, and before administrative agencies and tribunals. Jesse represents many local and regional businesses in matters of general business law and business related real estate dealings. Jesse has been recognized by Southwest Super Lawyers as a Rising Star in the field of business law and is rated "AV" by Martindale-Hubbell. Jesse has presented at CLE's and in other settings on issues of business and contract law, liability and asset protection, and litigation skills.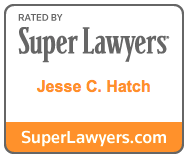 ---
Licenses
State Bar of New Mexico since 2005
The United States Court of Appeals for the Tenth Circuit, since 2018
Education
Brigham Young University (B.S. 2002)
University of Colorado School of Law (J.D. 2005)

William O. Desouchet Award for Best Individual Performance in Trial Advocacy
William J. Bowe Memorial Scholarship for Outstanding Academic Acheivement
Don W. Sears Award (awarded annually by faculty to student making the most outstanding contribution to the class room learning experience)
Managing Editor of Colorado School of Law's CJIELP law journal
Languages
Memberships And Professional Affiliations
Member, State Bar of New Mexico Business Law Section
Member, Albuquerque Bar Association
Recognized by Southwest Super Lawyers as a Rising Star in the field of business law.
"AV" rated by Martindale-Hubbell.
Community Service
Boy Scouts of America merit badge counselor
Volunteer Coach for Youth Sports in Albuquerque area
Chairman of the Albuquerque Chapter of the J. Reuben Clark Law Society (July 2013 through July 2014). Board member since 2009
---
Contact Jesse
Phone: 505.798.2510
Fax: 505.796.9601
We welcome your email message. Please note that unless you are an existing client of the Hatch Law Firm, LLC., transmission of an email does not establish an attorney-client relationship.
Thank you for your interest in the Hatch Law Firm.
---
The materials and content provided on this website have been prepared by Hatch Law Firm, LLC for informational purposes only. The content and information on this site do not constitute legal advice. The transmission or receipt of information through this website does not create an attorney client relationship and you should not rely or act upon such information without first seeking professional legal counsel. This website may contain links to other websites. Hatch Law Firm, LLC is not responsible for the content and information presented on such sites and does not necessarily endorse, sponsor, or otherwise approve of the content presented at such sites.