Business Law and Contracts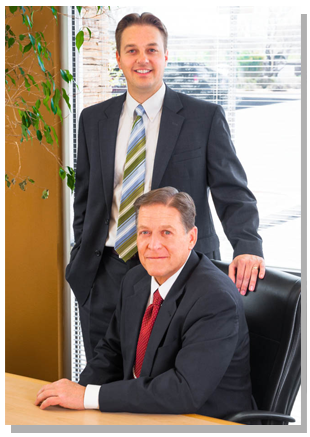 Whether it be selection and formation of the appropriate legal structure, evaluation and planning for liability and asset protection, contract drafting and review, or litigation and dispute resolution involving these issues, our firm has the talents and experience to provide excellent representation to our business clients.
Services Offered
Business and Contract Law
Professional Corporations
Corporations (Profit and Non-profit)
Sub-chapter S Corporations
Limited Liability Companies
Partnerships (General and Limited)
Bylaws, Operating Agreements and Partnership Agreements
Shareholder Agreements, Unit Redemption Agreements and Buy Sell Agreements
Corporate Minutes and Resolutions
Employment Contracts
Service Contracts and Agreements
Franchise Agreements
Representation of Businesses before Administrative and Regulatory Authorities
Advising Business Regarding Contractual Relationships
Commercial Litigation and Dispute Resolution
Representation of Businesses and Individuals in Shareholder Disputes
Litigation of Contract and Commercial Disputes
Litigation of Franchise Disputes
Litigation and Resolution of Issues before Administrative and Regulatory Authorities
Mediation, Arbitration, and ADR Services to Help Parties Resolve Business, Contract, and Commercial Disputes
---
The materials and content provided on this website have been prepared by Hatch Law Firm, LLC for informational purposes only. The content and information on this site do not constitute legal advice. The transmission or receipt of information through this website does not create an attorney client relationship and you should not rely or act upon such information without first seeking professional legal counsel. This website may contain links to other websites. Hatch Law Firm, LLC is not responsible for the content and information presented on such sites and does not necessarily endorse, sponsor, or otherwise approve of the content presented at such sites.